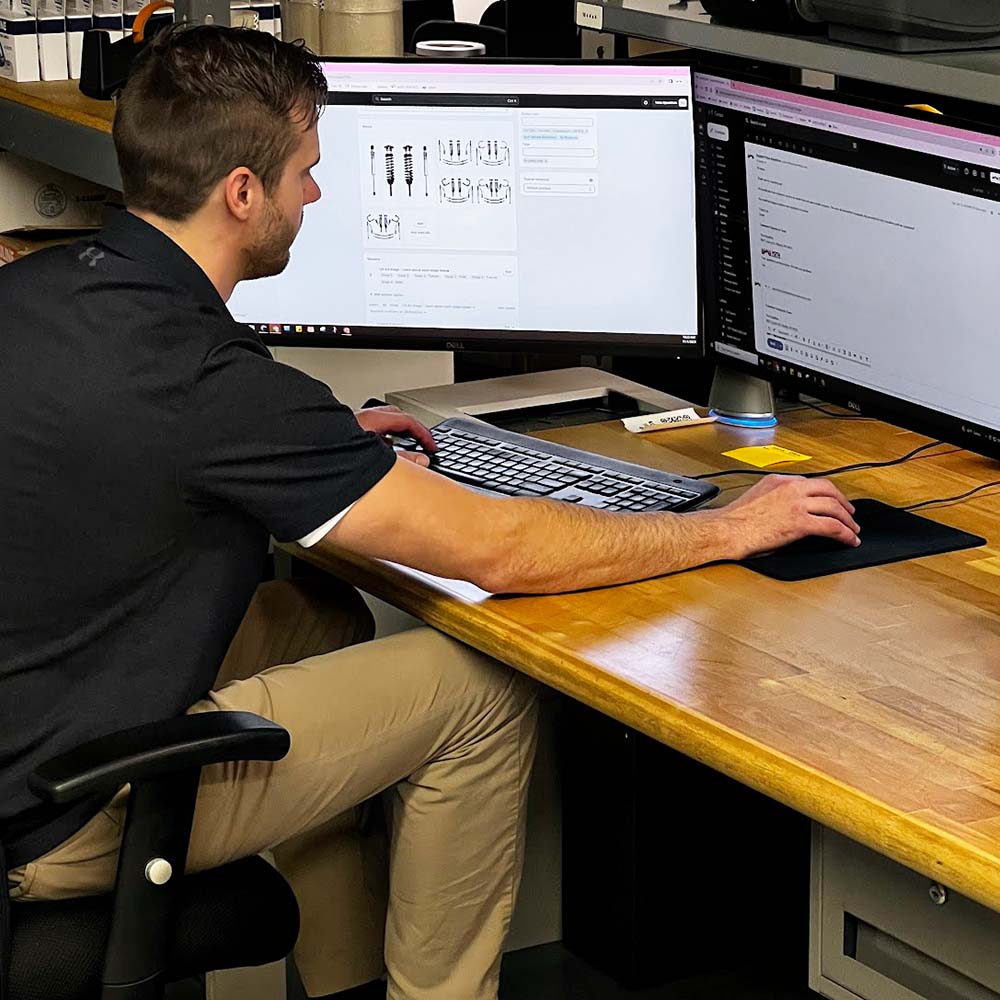 Customer Experience Specialist
You'll be the friendly voice and quick fingers behind our email, social media, phone and online chat support. Your priority is ensuring our customers have a smooth and happy experience with us.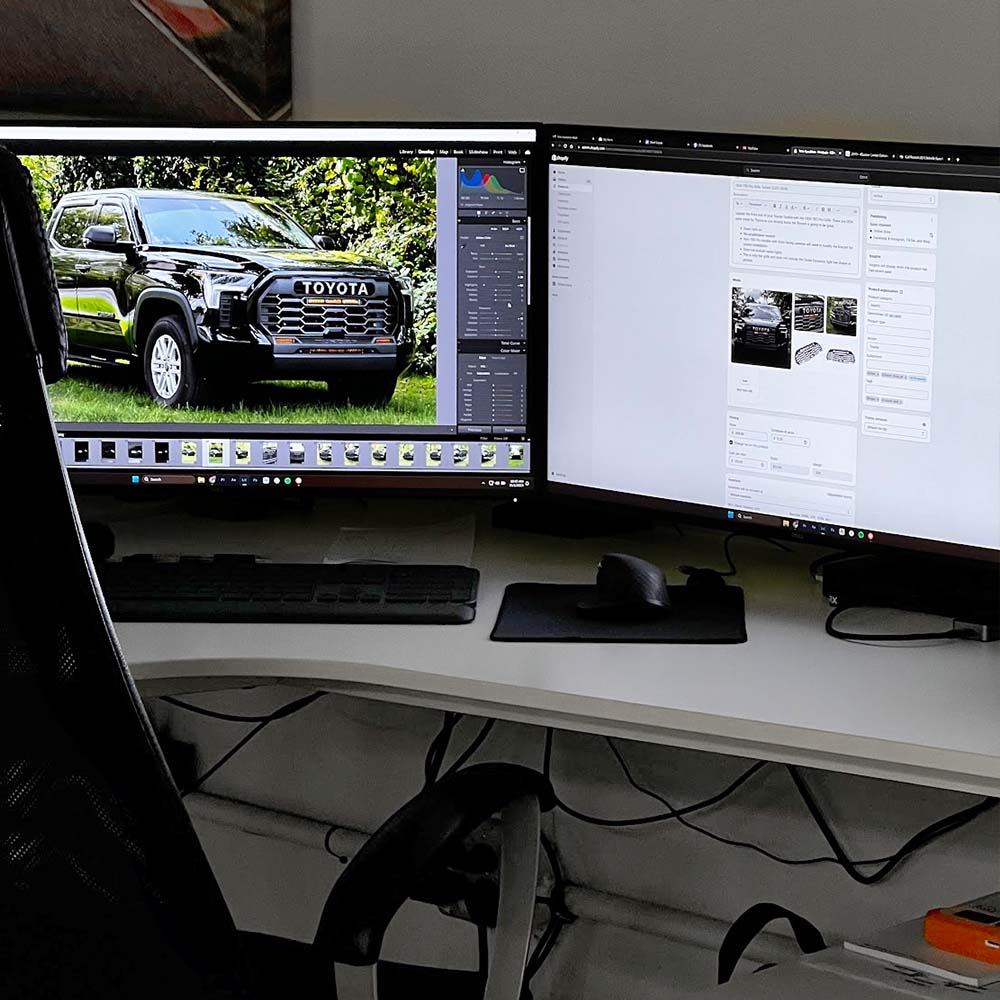 Ecommerce Specialist
You'll be the mastermind behind getting category and product pages meticulously crafted on our website. Your top priority is creating a simplified and guided website user experience.
Want Work You Love?
As part of the Yota Xpedition team, you'll find yourself immersed in a dynamic environment where your passion for Toyota vehicles and offroading aligns seamlessly with your day-to-day work. From collaborating with like-minded enthusiasts to contributing to the excitement of our community, a job you love becomes a fulfilling journey where your professional aspirations and personal interests intersect.
Corey Testing a switch panel prototype
Product Design
Hayden Doing Topography laser engraving
Laser Engraving
Will stocking the shelves
Inventory
Corey Editing An Installation Video
Content
Jaryd Editing Leveling Kit Photos
Photography
Want Work With Purpose?
Joining the Yota Xpedition team means more than just a job... It's an invitation to be part of a purpose-driven business and community. We're not just selling products; we're fueling lifestyles, empowering enthusiasts to conquer terrains and create lasting memories with their beloved Toyota.
Our Purpose
We exist to help Toyota owners get what they want from their vehicle.
Want Work With A Mission?
We're on a mission. Every package we ship, every customer interaction, and every piece of content we create contributes to the larger missional narrative of empowering people to live life beyond the pavement.
Our Mission
To empower Toyota owners to modify their vehicles to serve their desired function or lifestyle.
Want Work With Values?
Our team members must have these core values. We're unapologetic about it. If these core values don't align with you, this isn't the workplace for you.
5 Core Values
A timeless set of guiding principles that define our culture and the behaviors we expect from each other. They help us determine who fits our culture and who doesn't, and they help us attract like-minded people to our team.
1 | Hungry Hustle
There are many people who are hungry to win but there are few who are hungry to do what winning requires. Those who are hungry and hustle win!
2 | Improve Or Die
Because every business must continually improve its value more than its competition in order to stay alive. The way to continuously improve is to foster a growth mindset.
3 | Consistency And Detail
In order to be a great company that carries out our purpose and mission, we need to have fanatical attention to consistency and detail.
4 | Customer Centered
We're in the business of serving our customers. That means we're customer-centric in everything we do.
5 | Win Together
We can and will only win when we do it together because our collective success will be defined by our ability to truly work as a team.