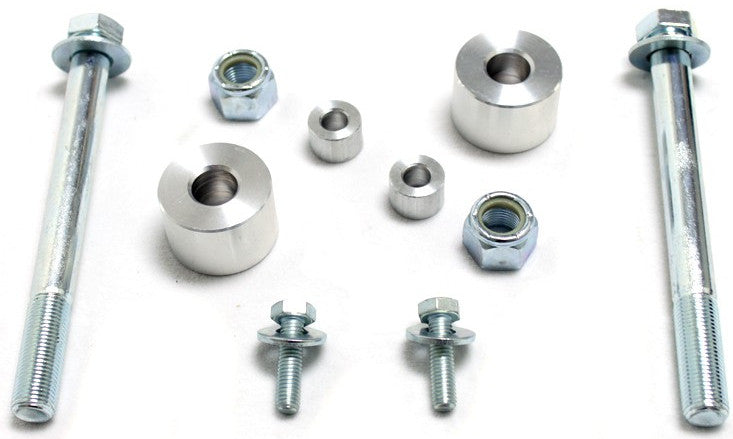 Diff Drop 4Runner (2010-2023)
Backordered - We'll ship your order as soon as it's in stock! Email for estimated shipping date.
If you're leveling out a 4WD vehicle, it's highly recommended to include the front differential spacer kit to aid the preservation of the CV joints.
MAXTRAC SUSPENSIONS, LLC. reserves the right to change or modify these Terms and Conditions at any time as deemed necessary. All Terms and Conditions are effective August 1st, 2010. These terms and conditions supersede any other implied terms expressed in writing or verbal.

Application listings in this catalog have been carefully checked for each model and year denoted. MAXTRAC SUSPENSION reserves the right to update as necessary, without notice, and will not be held responsible for misprints, changes, or variations made by vehicle manufacturers.

WARRANTY

Limited Lifetime Warranty is extended to the full line of MAXTRAC SUSPENSION, to be free from defects in workmanship and materials. MAXTRAC's obligation is limited to repair or replacement at MAXTRAC's discretion. MAXTRAC's Warranty does not cover any costs incurred due to the installation or removal of products, towing costs, freight costs, rental vehicles, or incidental or associated costs.

Warranty does not cover finish, race applications, incorrect installations, abuse, neglect, or commercial vehicles.