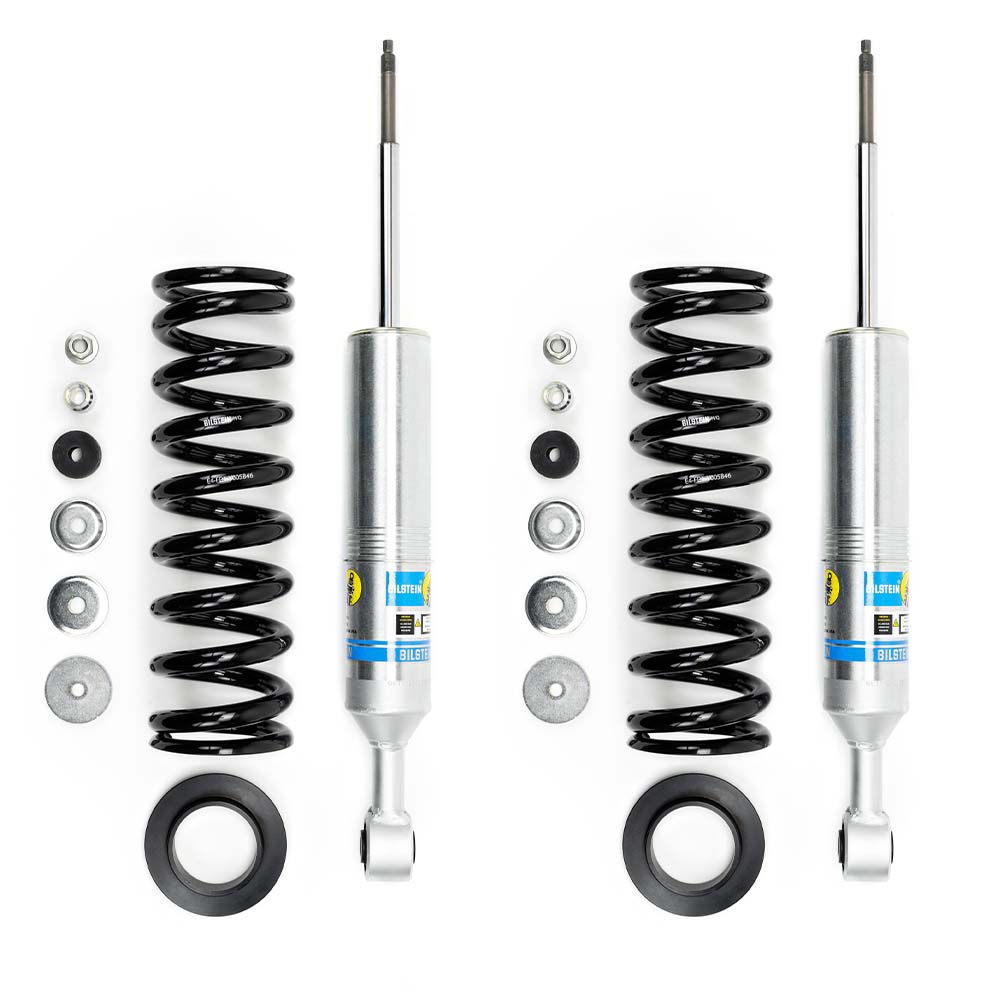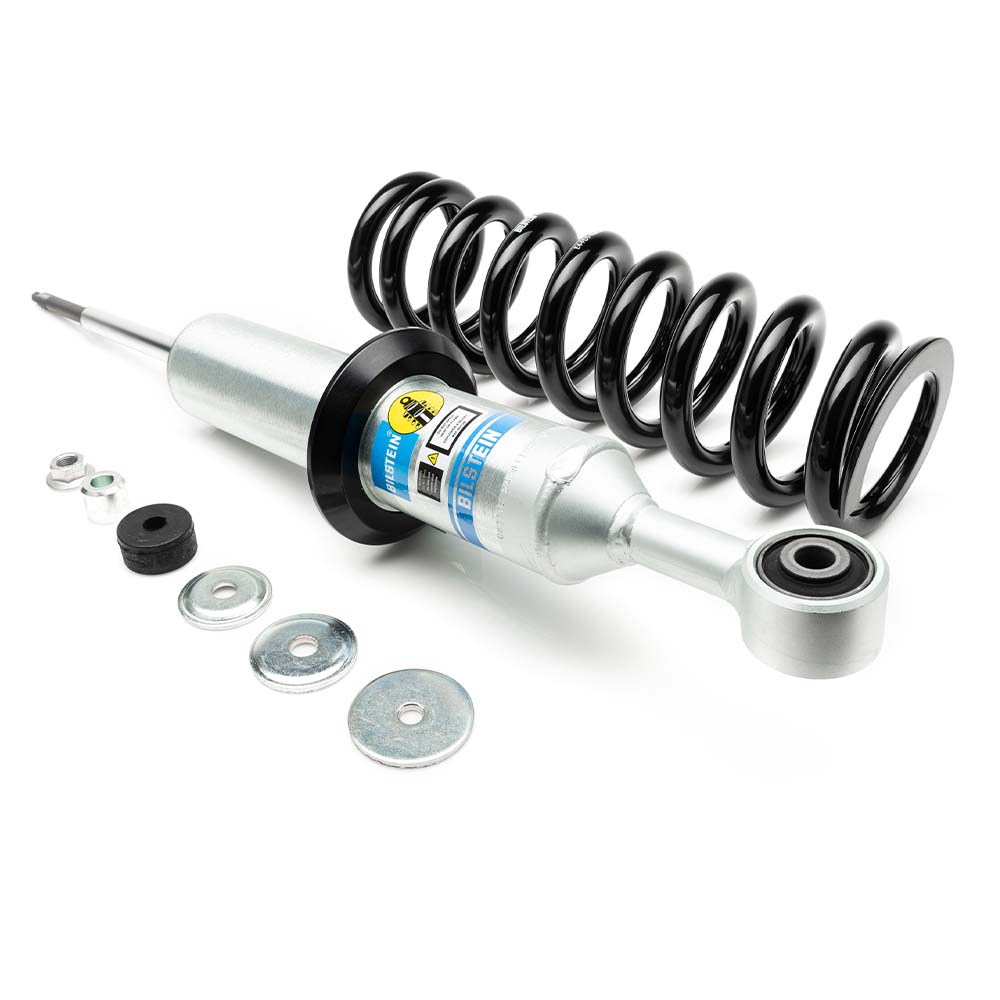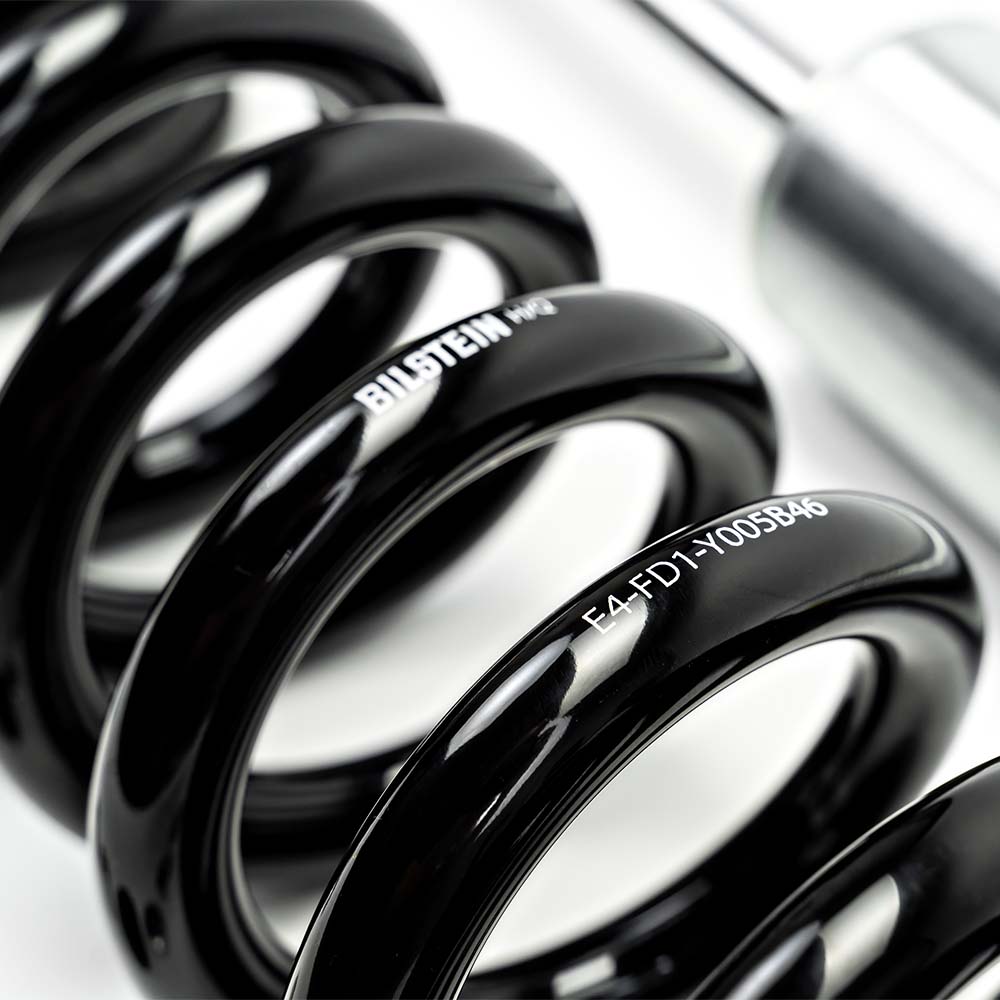 6112 Front 0-2.75" inch Lift Kit
We recommend using KYB Top Hats for a complete replacement. Click the button below to add KYB Top Hats to cart.
Backordered - We'll ship your order as soon as it's in stock! Email for estimated shipping date.
Product Details
The Bilstein 6112 leveling kits are designed to provide a front lift to give the vehicle a more level look from front to back. The advantage of the 6112 kits is the ability to increase to decrease lift height depending on how much weight is at the front of the vehicle. Using the multiple snap-ring grooves in the shock body you can gain anywhere from 0-2.75" inches of lift.
Product Features
60mm shocks with snap-ring grooves
Coil springs to accommodate for additional front weight
Height adjustment of 0 - 2.75" of lift
Zinc-plated finish on shocks
What's included
These kits consist of (2) 60mm shock absorbers combined with (2) custom-matched cold wound coil springs and (2) billet aluminum spring seats. The large 60mm digressive piston allows for increased damping control for optimal on-road and off-road capabilities. 
Be Prepared
Getting the most out of your off-roading adventures requires customizing your ride. When rugged terrain is in your future, getting a little lift without having to replace your whole system is an easy and economical option. If a leveling kit is your perfect solution, for your Toyota 4Runner, consider the Bilstein B8 6112.
2010 Toyota 4Runner (All Trim Levels)
2011 Toyota 4Runner (All Trim Levels)
2011 Toyota 4Runner (All Trim Levels)
2012 Toyota 4Runner (All Trim Levels)
2013 Toyota 4Runner (All Trim Levels)
2014 Toyota 4Runner (All Trim Levels)
2015 Toyota 4Runner (All Trim Levels)
2016 Toyota 4Runner (All Trim Levels)
2017 Toyota 4Runner (All Trim Levels)
2018 Toyota 4Runner (All Trim Levels)
2019 Toyota 4Runner (All Trim Levels)
2020 Toyota 4Runner (All Trim Levels)
2021 Toyota 4Runner (All Trim Levels)
2022 Toyota 4Runner (All Trim Levels)