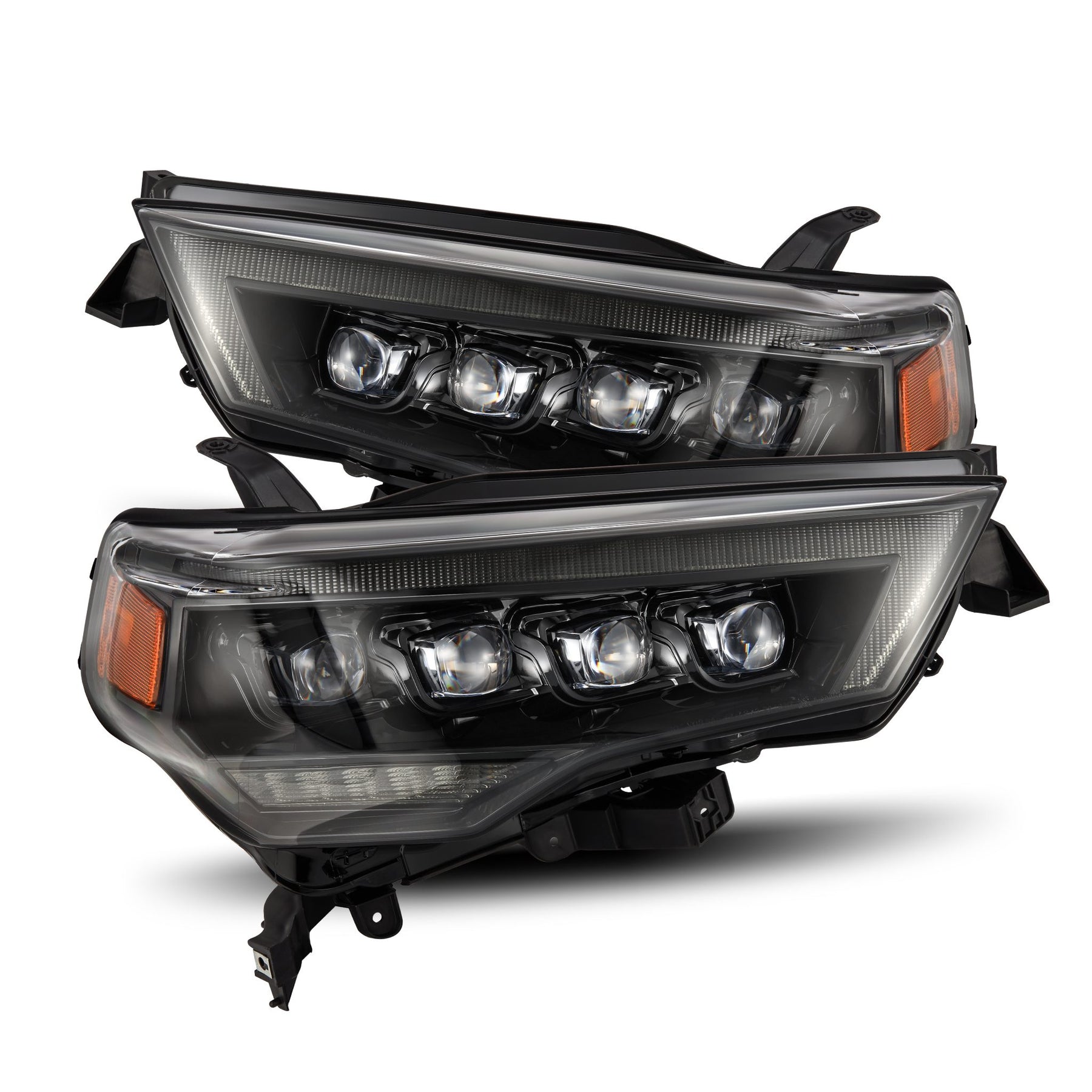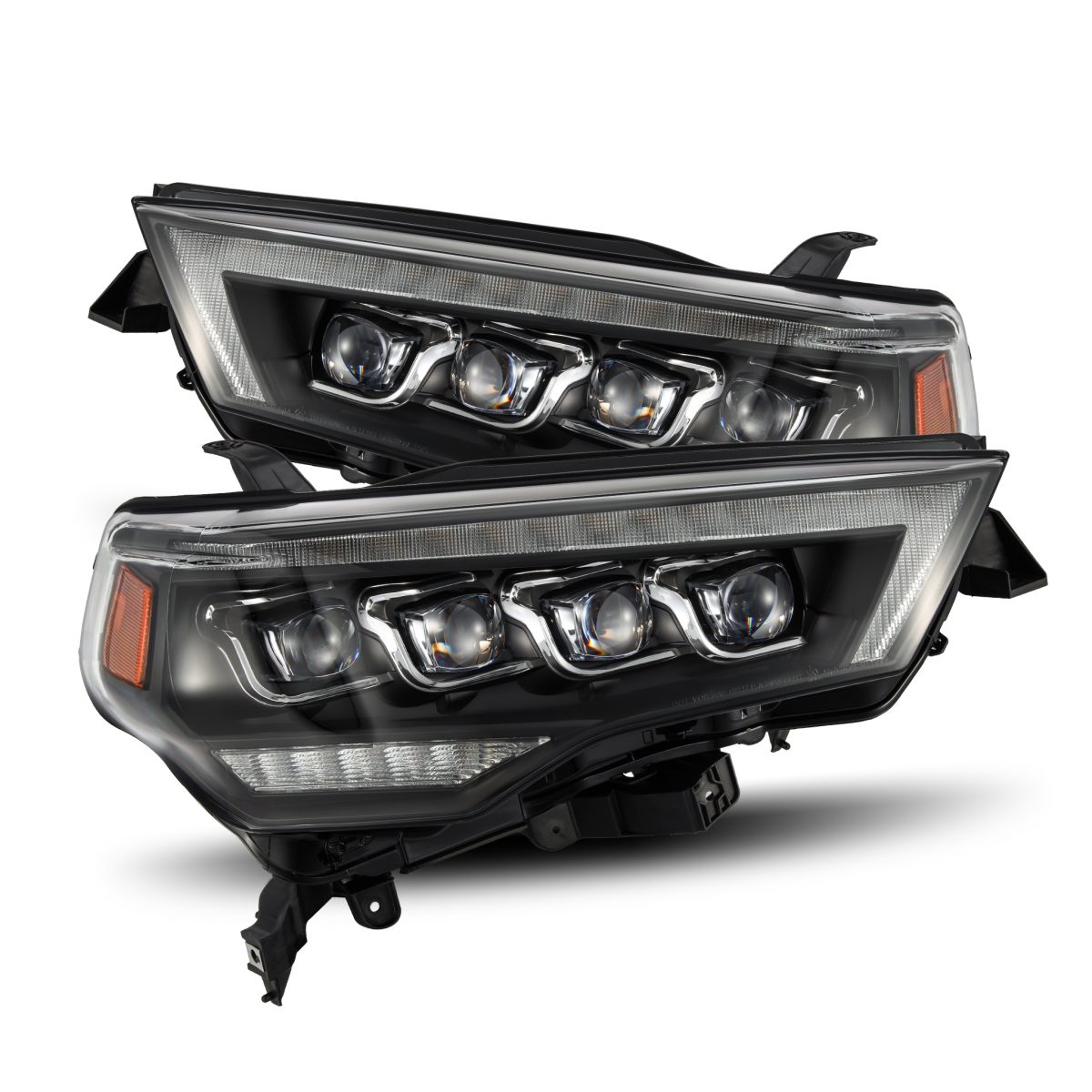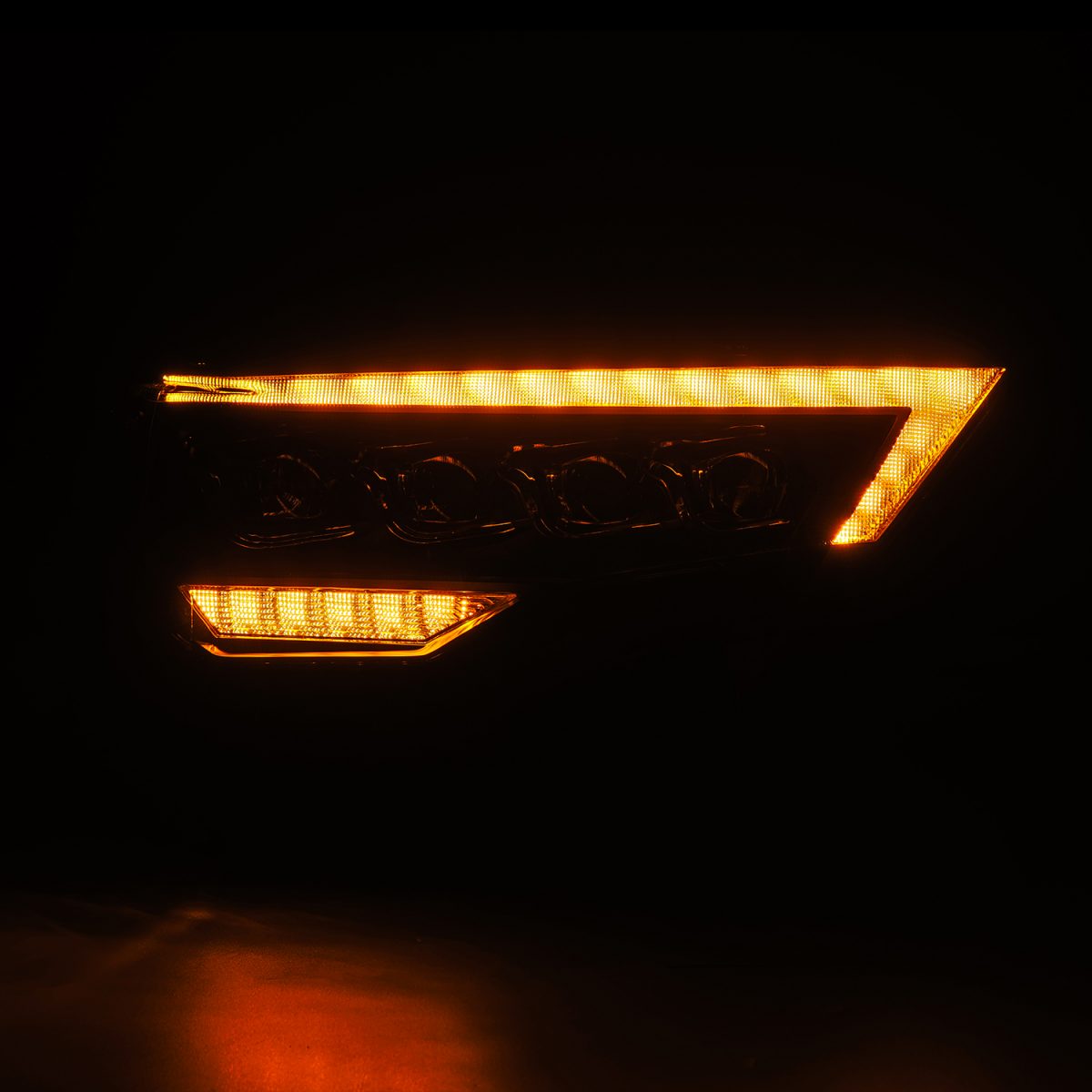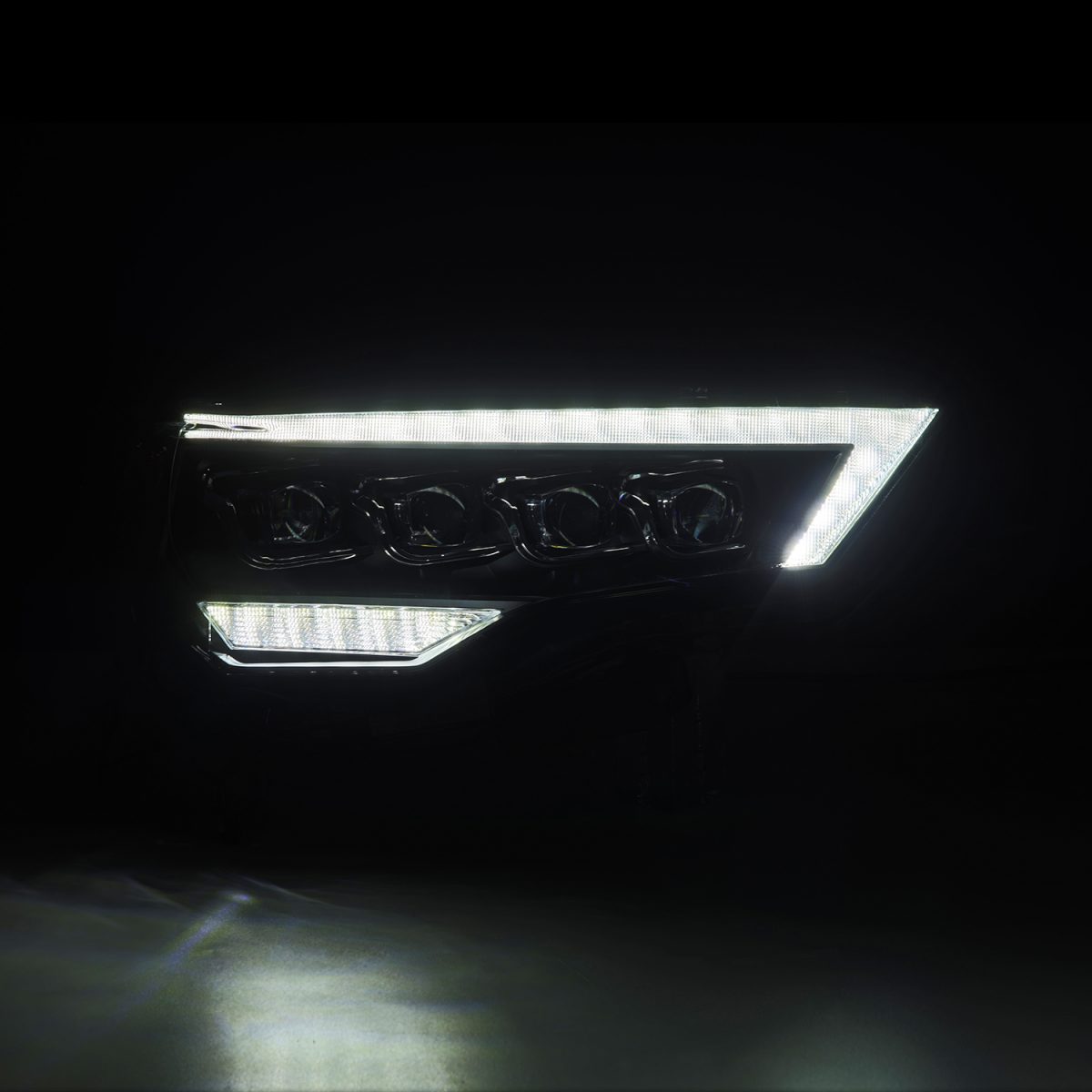 MK2 NOVA SERIES LED PROJECTION HEADLIGHTS
Fitments Notes: All 2021+ Toyota 4Runners need Projector Headlight Converters. Click the button below to add them to your cart.
Backordered - We'll ship your order as soon as it's in stock! Email for estimated shipping date.
In Stock - 1 available
In Stock - 9999 available
Product Details
We use our signature 3D ice-cube projector lens to develop these Toyota 4Runner NOVA-Series headlights. Besides the horizontal NOVA projector row, we also add a LED tube around the edge as DRL and sequential turn signal. The LED tube is not only used as a switchback DRL and turn signal, but it also has the activation light feature which is a lighting sequence when you unlock and lock your vehicle. These projector headlights are with quad projector design, with the outer 3 projectors as low beam, and the inner projector as high beam.
Product Features
Plug & Play connections
Sequential turn signal
Patented ice cube led projector
Anti-fog headlight lens
3 housing color options
SAE/DOT Compliance
Our Toyota 4Runner NOVA-Series projector headlights are compliant with SAE and DOT FMVSS108 regulations. Moreover, all our products are certified to ISO-9000, ISO-9001 and ISO-9002. Most importantly, we inspect every detail of the lights to make sure we are satisfied and so are our customers.
All warranty returns require a Return Authorization form as described below.

Warranties cover defects in design and manufacturing only. Warranties do not cover, among other things: installation errors, wear and tear, acts of God, misuse, abuse, neglect, accidents, collisions, defects due to custom specifications provided by you, or any product modifications, configurations or combinations not performed by us or on our behalf. Also note the exceptions below for third-party products.

AlphaRex 2 years manufacturer warranty periods start on the date of purchase. You must be the original owner with proof of purchase upon claim or proof of product registration.

For all warranty returns, we will pay the freight costs on the condition that you return the defective product within 90 days of delivery; otherwise, the product must be returned to us with freight prepaid by you. At our option and as the exclusive remedy, we will repair or replace the product in question, or issue credit. If an identical product is no longer available, we may replace with a similar product of comparable value.

Warranties submitted without RMA form will not be processed

Moisture and condensation under normal usage (no modification), will be covered under warranty.
Light source modification (HID/LED conversion) without proper weather protection that result into moisture/condensation will not be covered under warranty.
Water damage – product getting submerged in water caused by severe off-road usage will not be covered under warranty.
Applying grease on connector sockets that result into connection problems will not be covered under warranty.