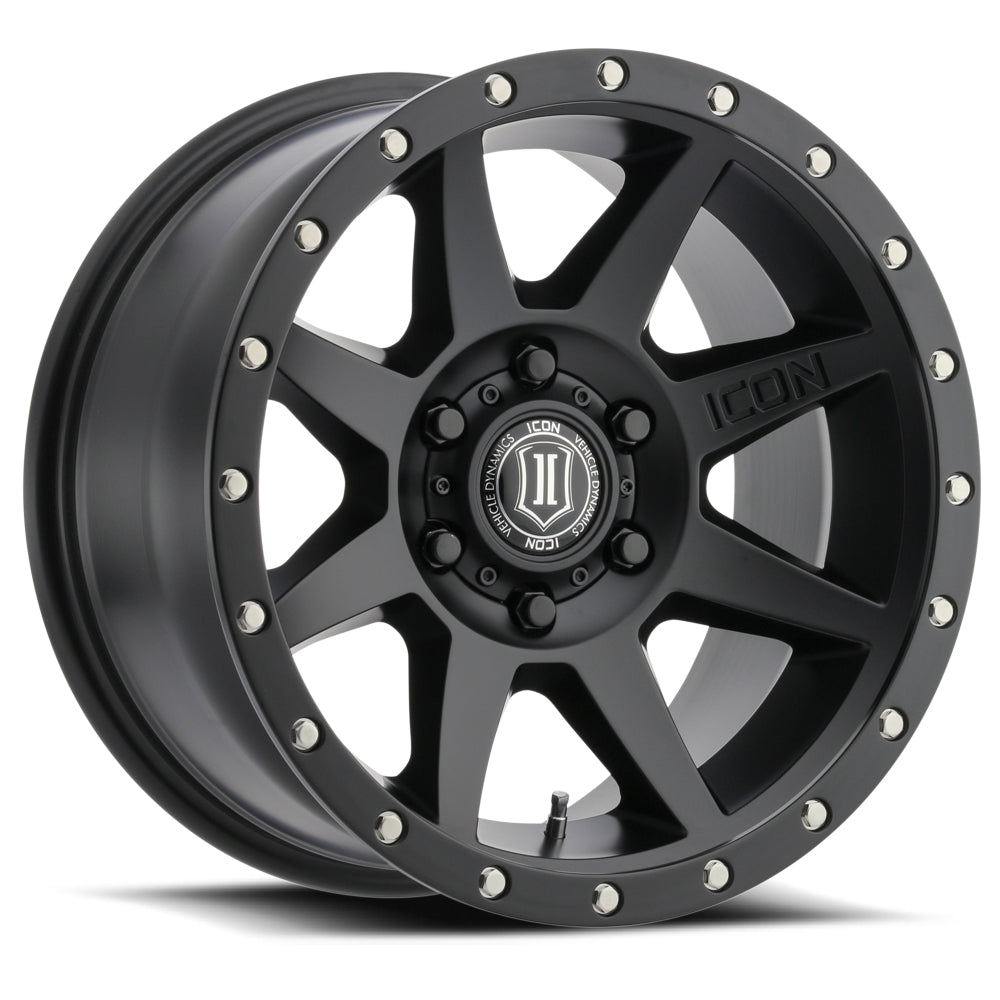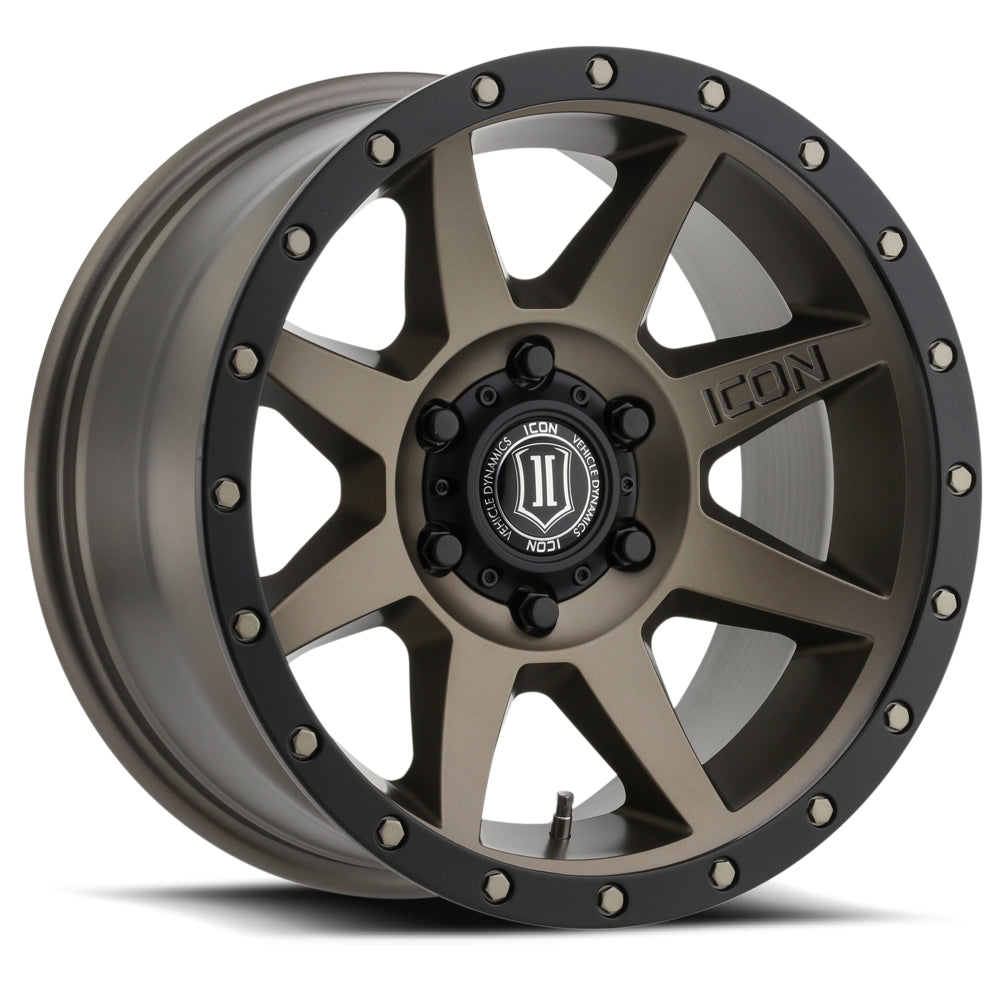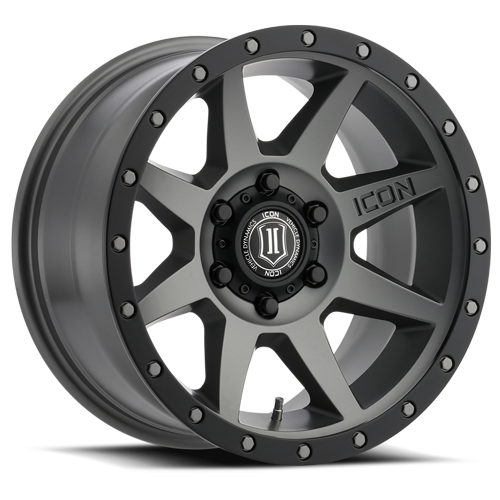 Rebound
Size | Bolt Pattern | Offset Spacing:
Size | Bolt Pattern | Offset Spacing
In Stock - 51 available
Backordered - We'll ship your order as soon as it's in stock! Email for estimated shipping date.
In Stock - 30 available
In Stock - 9999 available
In Stock - 21 available
In Stock - 12 available
Bring a bold new look to your ride with the all-new ICON Alloys REBOUND! Combining sharp lines, a concave spoke design, and "ICON-optimized" dimensions, these wheels will increase both the form and function of your Jeep, truck, or SUV. Staying true to the ICON Alloys approach, the REBOUND has been engineered to maximize caliper clearance and optimize wheel position for un-hindered suspension travel and steering function. Backspace dimensions and wheel offset have been strategically developed to reduce scrub radius, improving all-around handling and ride quality and making a set of these wheels the perfect complement to an ICON Vehicle Dynamics suspension system.
ICON Vehicle Dynamics warrants to the original retail purchaser who owns the vehicle on which the product was originally installed.
ICON Vehicle Dynamics does not warrant the product for finish, alterations, modifications and/or installation contrary to ICON Vehicle Dynamics instructions. ICON Vehicle Dynamics products are not designed, nor are they intended to be installed on vehicles used in race applications, for racing purposes or for similar activities. (A "race" is defined as any contest between two or more vehicles, or a contest of one or more vehicles against the clock, whether or not such contest is for a prize). This warranty does not include coverage for police or taxi vehicles, race vehicles, or vehicles used for government or commercial purposes. Also excluded from this warranty are sales outside of the United States of America and Canada.
ICON Vehicle Dynamics' obligation under this warranty is limited to the repair or replacement, at ICON Vehicle Dynamics' discretion, of the defective product. Any and all costs of removal, installation or re-installation, freight charges and incidental or consequential damages are expressly excluded from this warranty. Items that are subject to wear are not considered defective when worn and are
not covered.
ICON Vehicle Dynamics components must be installed as a complete kit as shown in our current application guide. Any substitutions or exemptions of required components will immediately void the warranty. Some finish damage may happen to parts during shipping
and is not covered under warranty.
This warranty is expressly in lieu of all other warranties expressed or implied. This warranty shall not apply to any product that has been improperly installed, modified or customized subject to accident, negligence, abuse or misuse.